From the "Plant it and they will come" file ...

This spring I decided to plant hostplants for the American Lady. The most common are Pussytoes and Pearly Everlasting, both species of the genus Anaphalis. So I ordered some Pussytoes from Prairie Moon and within weeks, there were little nests containing multiple V. virginiensis caterpillars (discovered 5/31/10).

In fact, the plants were pretty much down to the nub, so it was necessary to quickly find more hostplants. The powerline near us yielded some Pearly Everlasting, along with even more nests. Here's one, with a 2nd or 3rd instar cat. The nests are made by folding up the leaves at the top of the plant with a kind of silk, and the caterpillar eats by scraping off the tops of the leaves while inside the nest. Needless to say, he also poops inside the nest, so everything gets rather messy.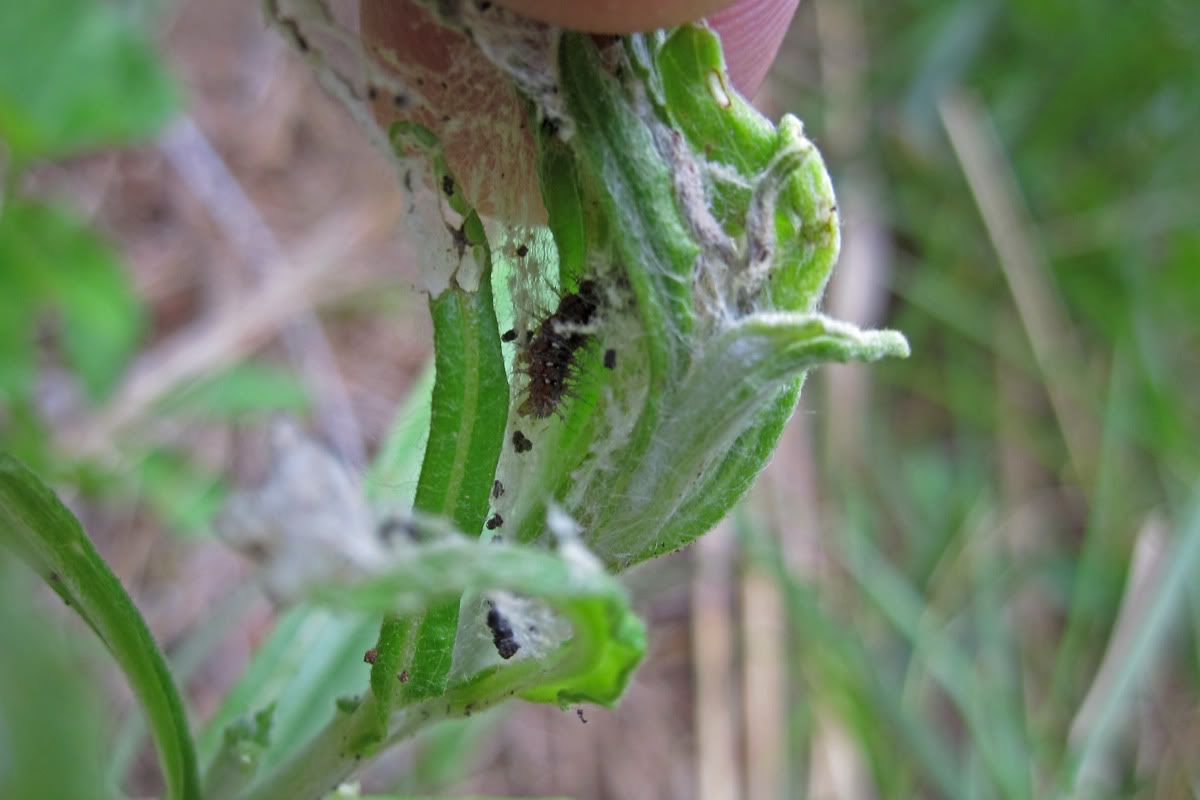 All in all, 10 cats were discovered. Here are four of them in various stages: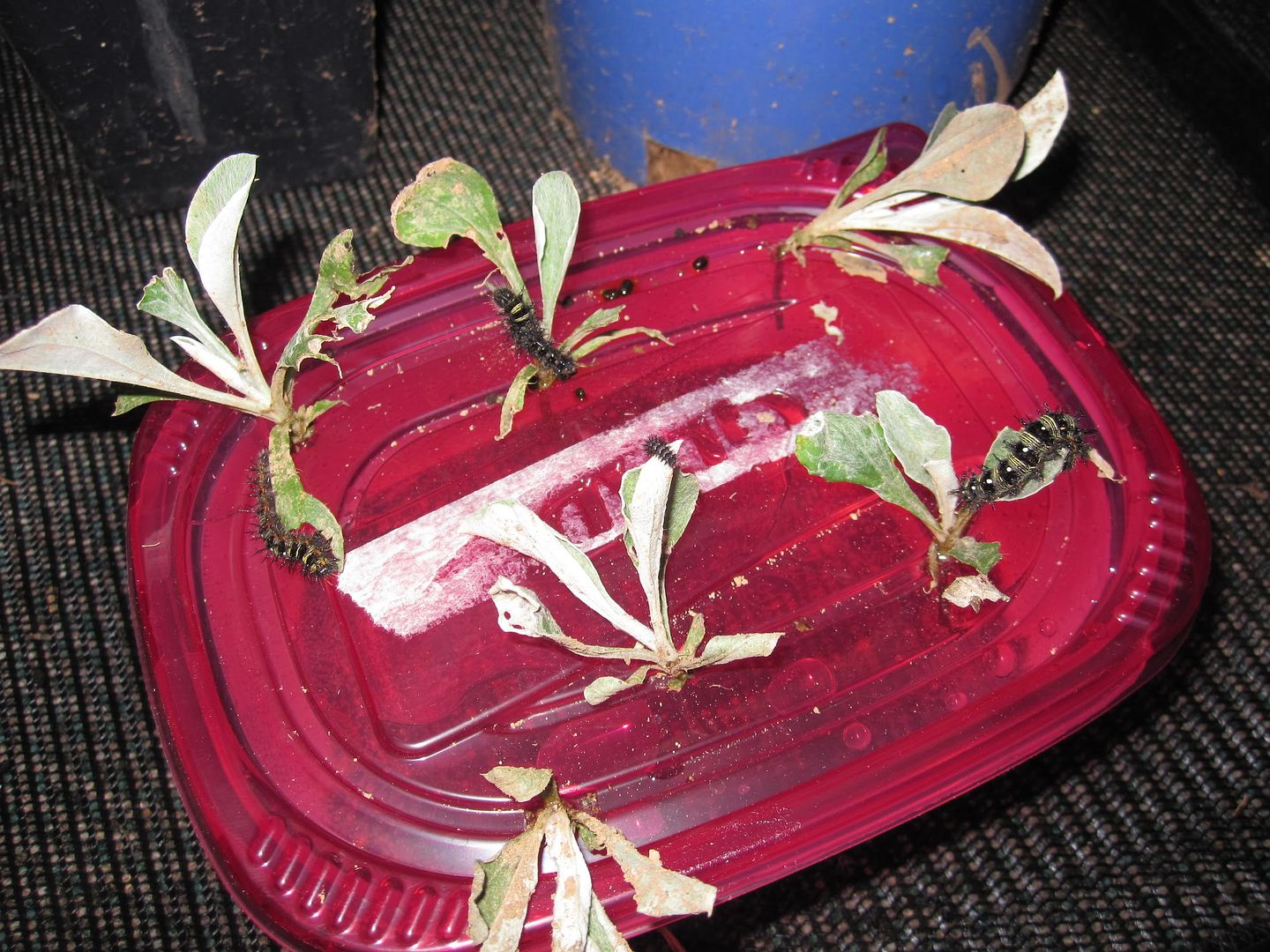 The setup seen here, several plants in a Glad container with water, works well for Monarchs, but not so well for these -- there's not quite enough foliage to form a nest, perhaps?

A 5th instar cat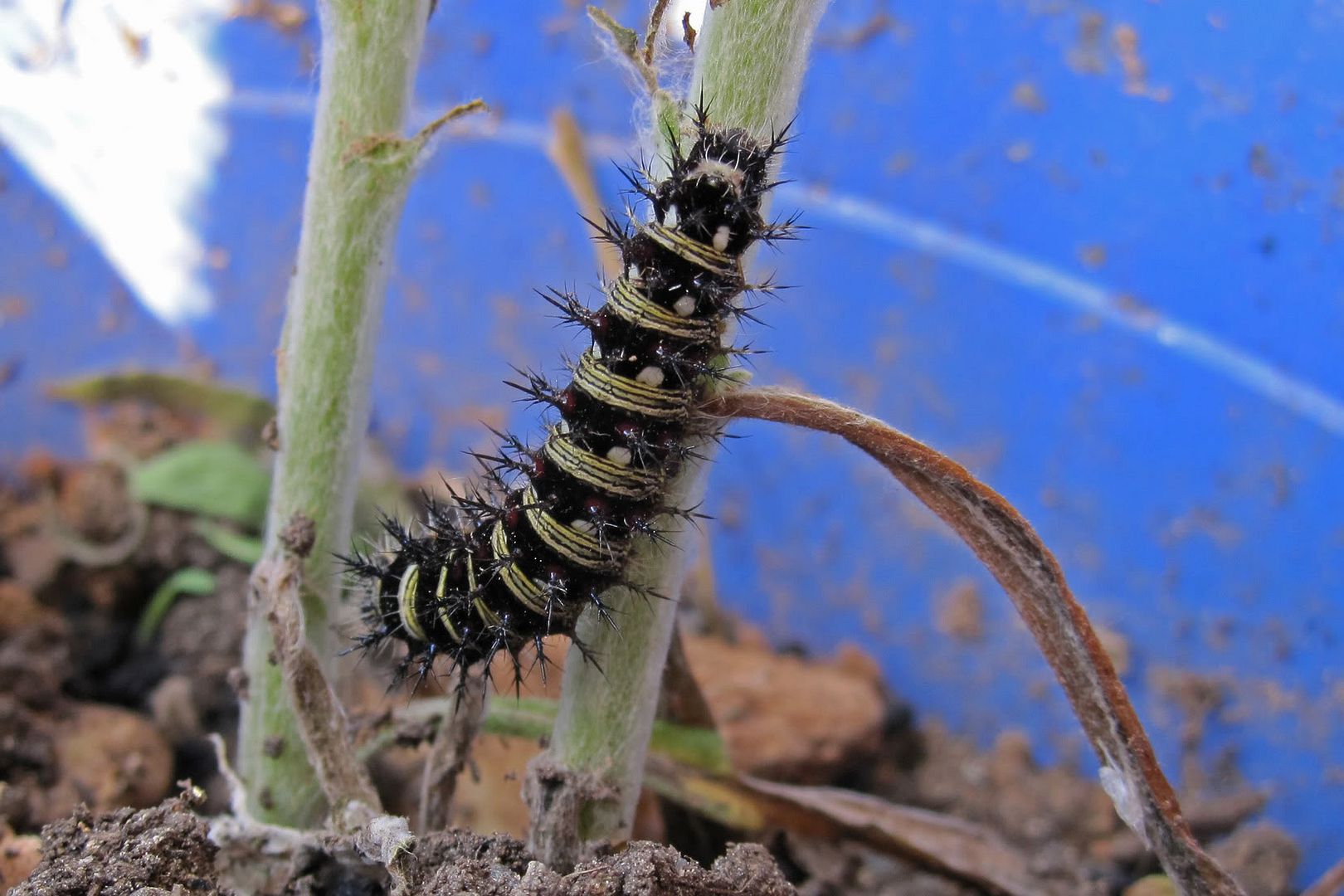 By 6/11/10, the cats began to pupate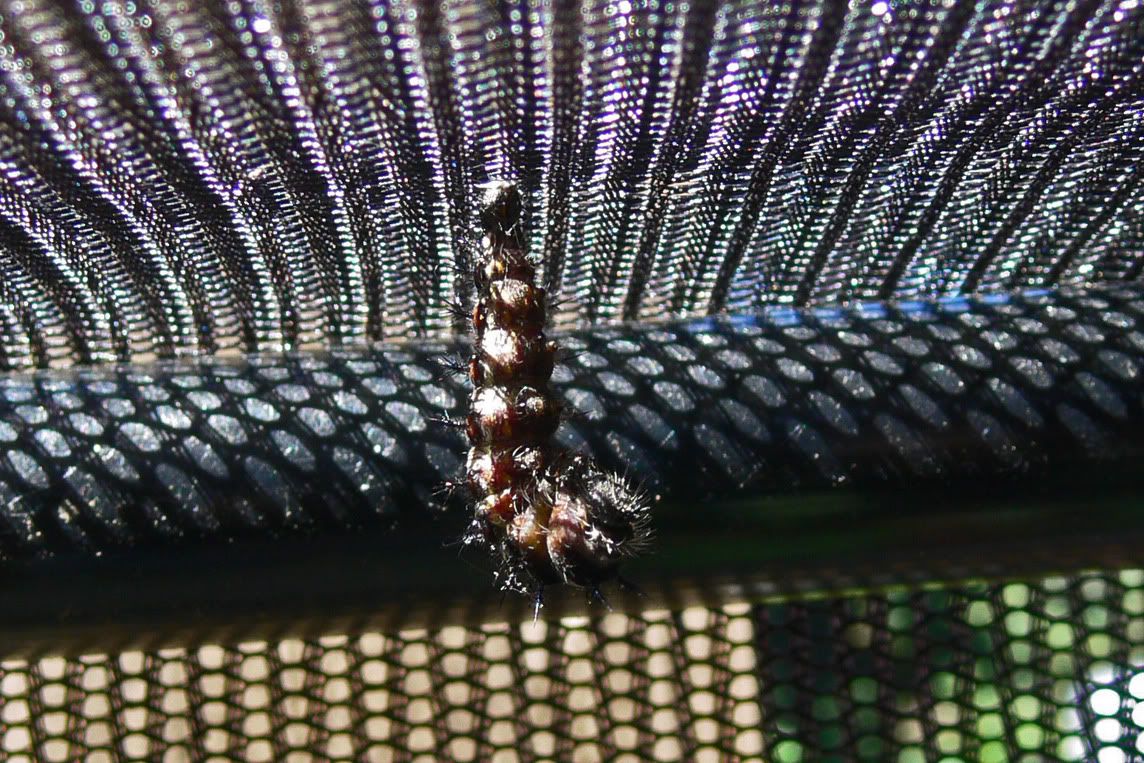 and on 6/20/10 we got our first Lady!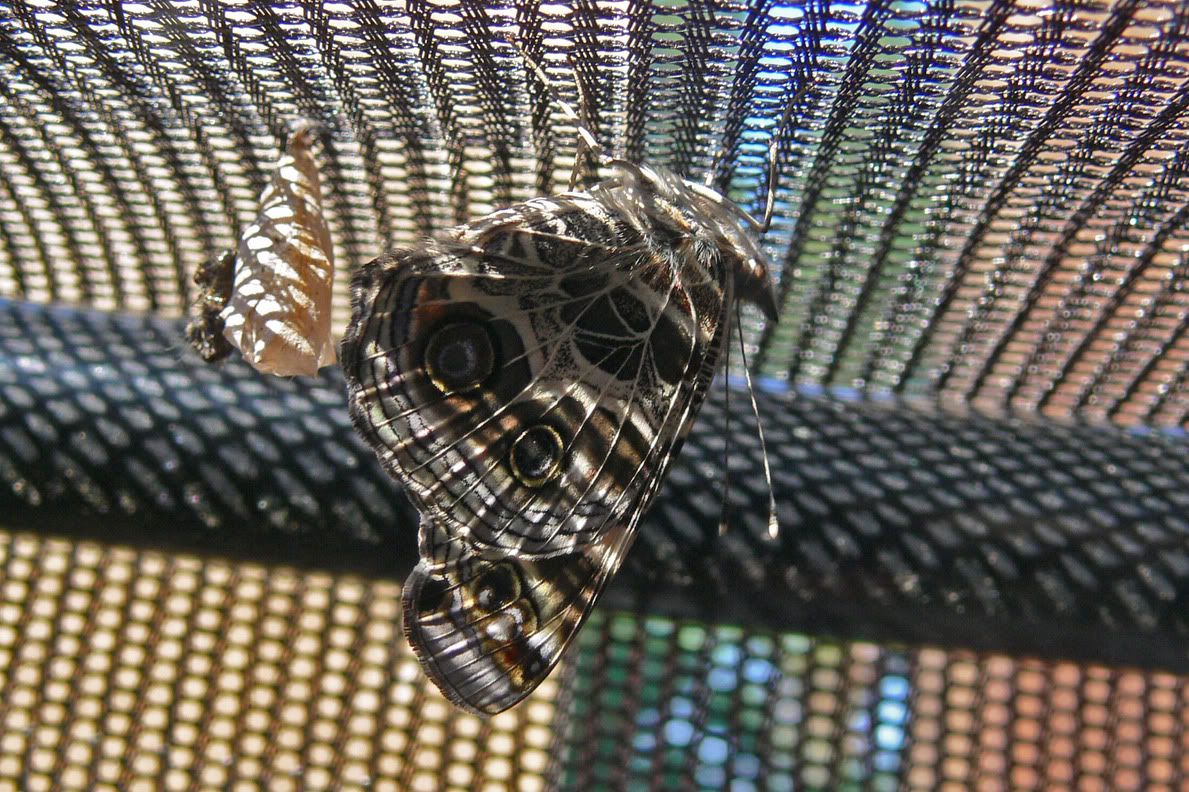 Overall, the results were poor. Four cats died. One pupated near the cage zipper and got caught by mistake. One chrysalis failed to eclose. Four hatched successfully. The hope is that next year, when the Pussytoes are stronger and more leafy, we can bring more cats to adulthood.

JRC