Went to the powerline cut-through this day and saw a number of different species and a spectacular mating pair of Great Spangled Fritillaries. Conditions were sunny and 90s.


This pair landed on the grass stems and opened and closed their wings in tandem. It was a sight to behold. The darker-brown female is above.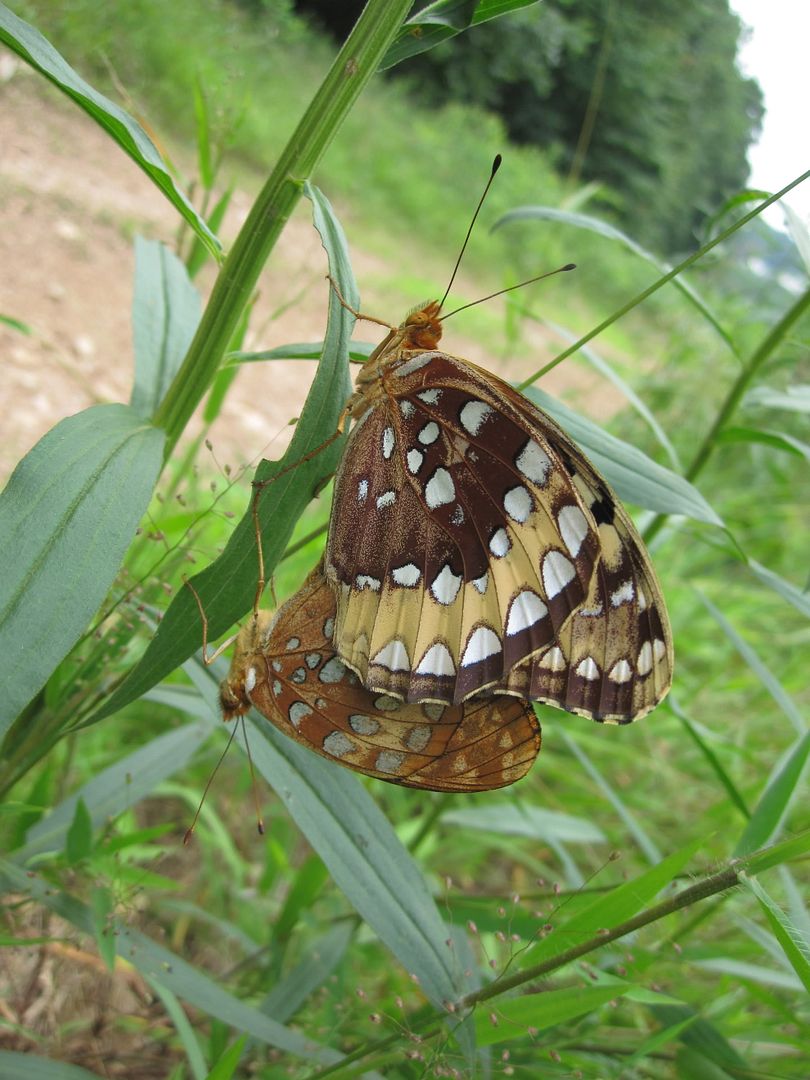 A Northern Cloudywing Thorbys pylades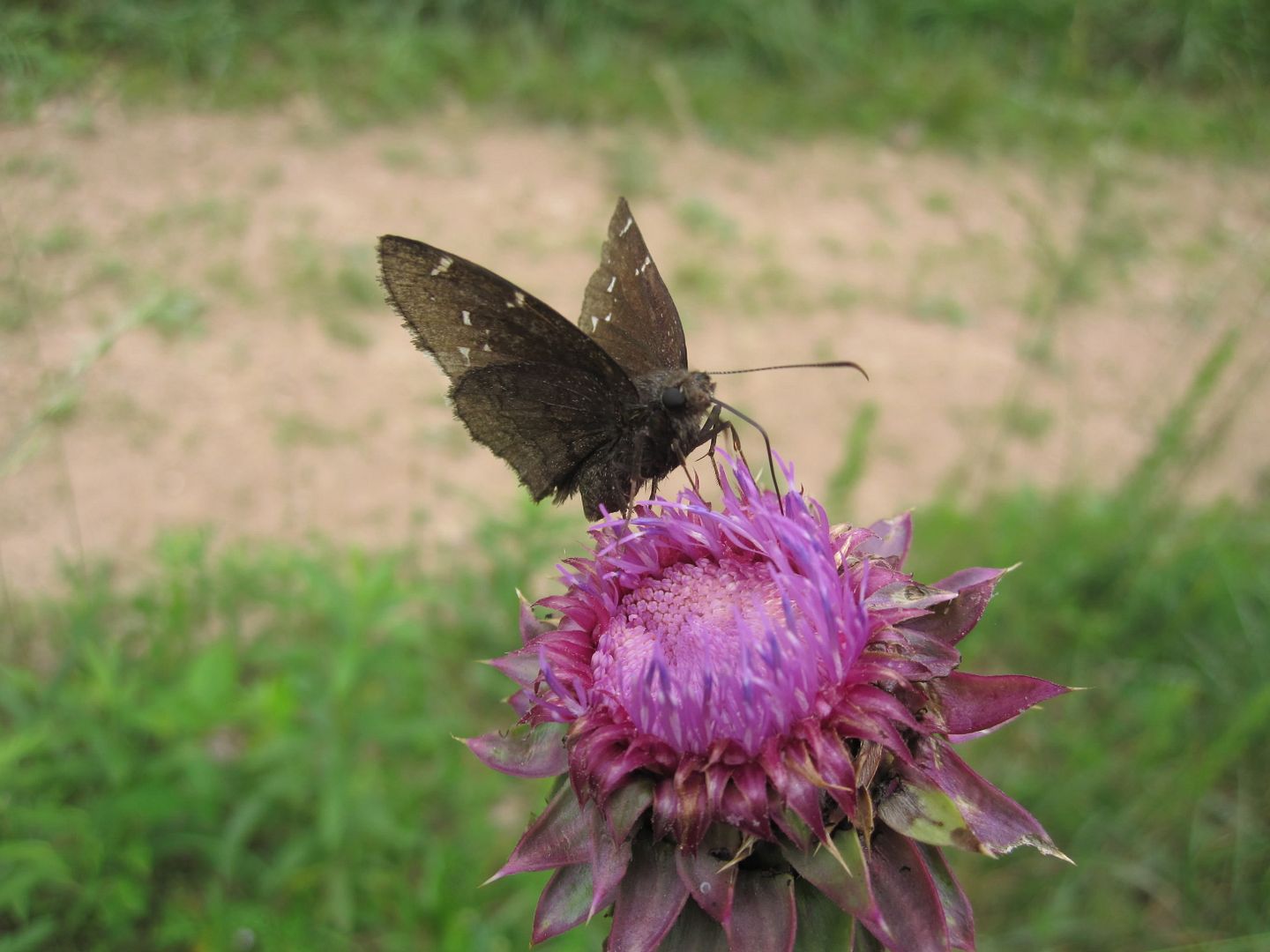 A very fresh Gray Hairstreak Strymon melinus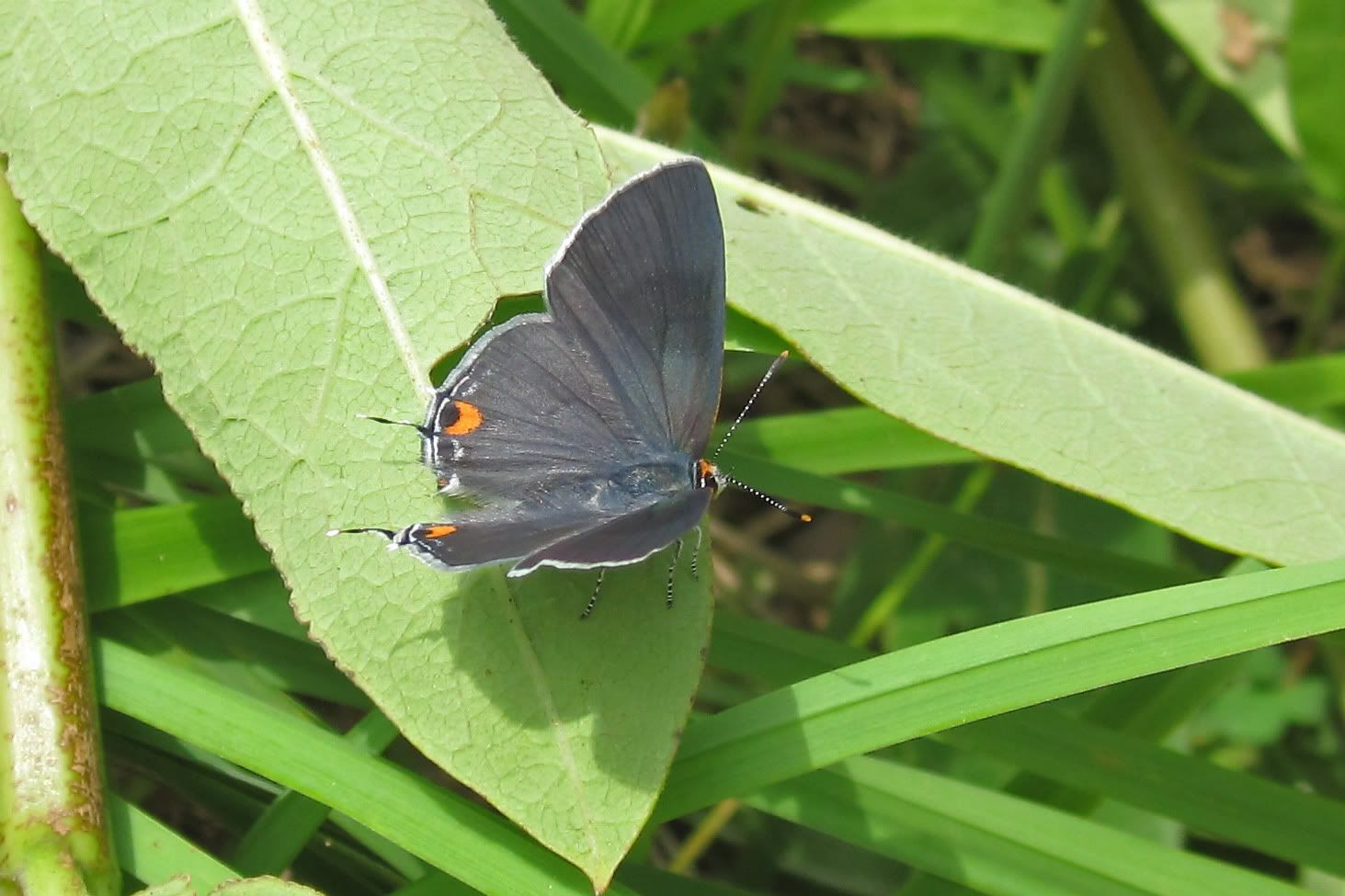 A Crossline Skipper Polites origenes
A male



and a female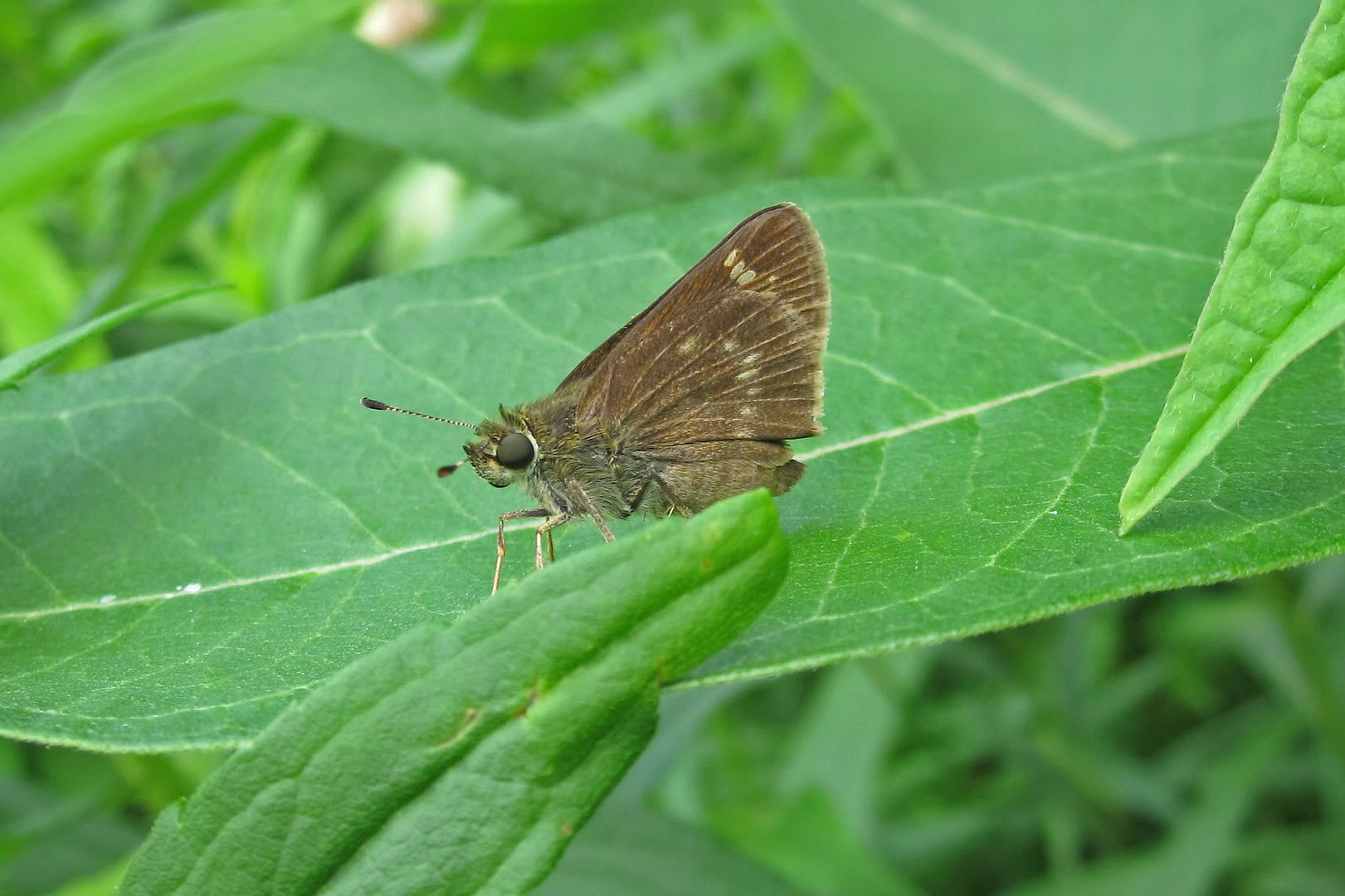 An unknown skipper. Dun? Swarthy?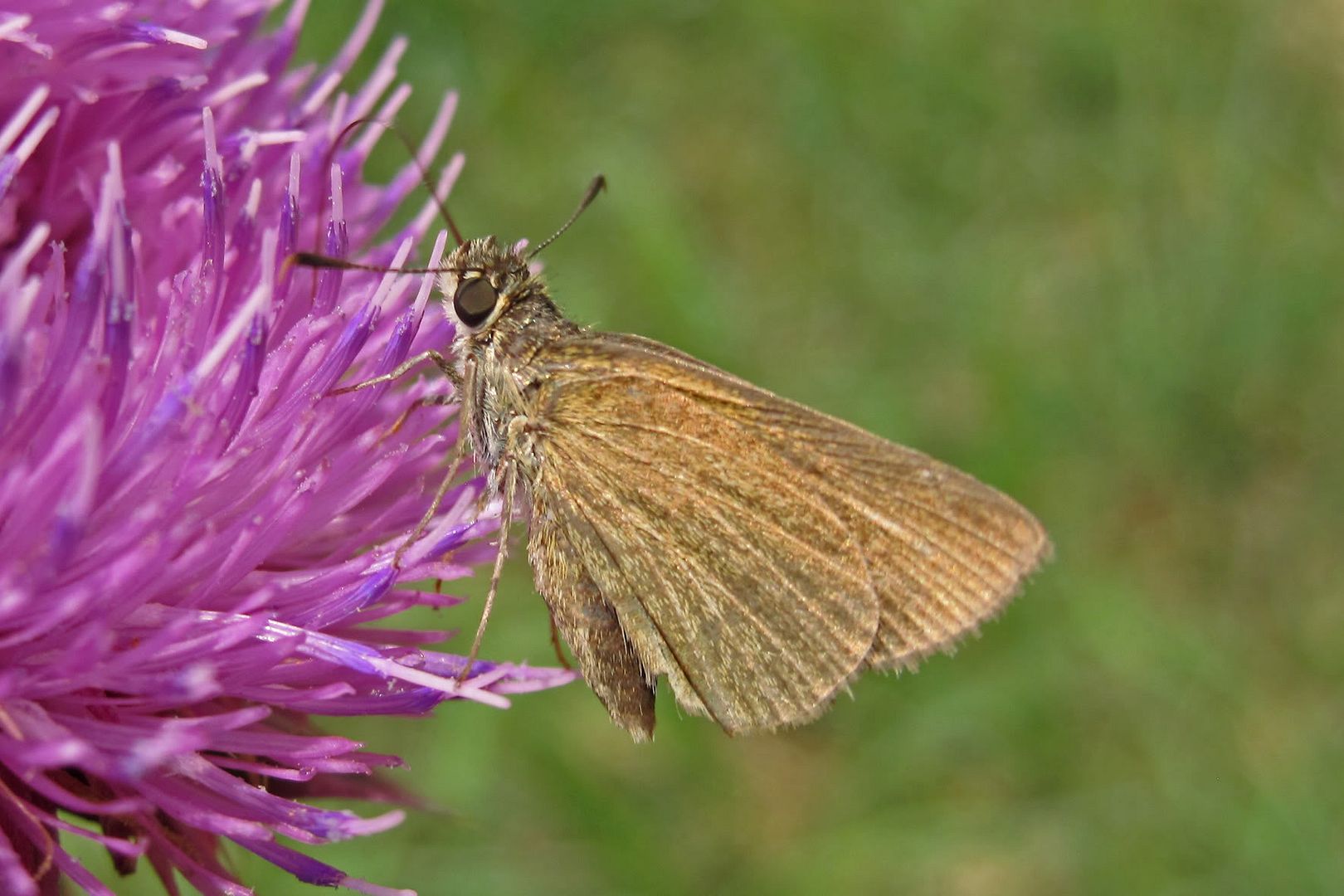 Another unknown skipper. Crossline? Northern Broken Dash?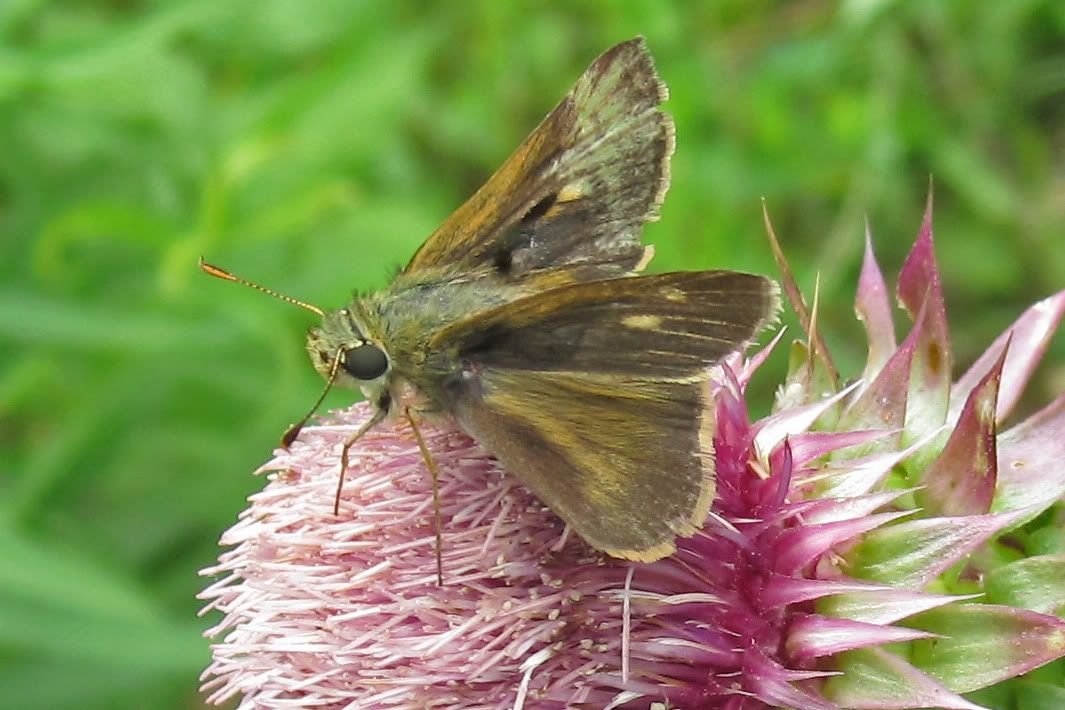 Also seen:

American Lady V. virginiensis
Red Admiral V. atalanta
Question Mark P. interrogationis
Eastern Tailed Blue C. comyntas
American Copper L. phlaeas
Eastern Tiger Swallowtail P. glaucus
Spicebush Swallowtail P. troilus
Orange Sulfur C. eurytheme
Cabbage White P. rapae
Little Wood Satyr M. cymela
Least Skipper A. numitor

Notably absent this entire spring: Black Swallowtails (what happened to the thirteen I released fall 2009?!)

JRC