On 8/24/09 we found Polygonia interrogationis eggs on the hops plant on the fence (Humulus lupulus).

By 10/24 we had released 30 individuals.

The eggs are laid extravagantly on hops, with the survival rate in the wild of less than 10%. There are two broods, a spring and a late summer brood.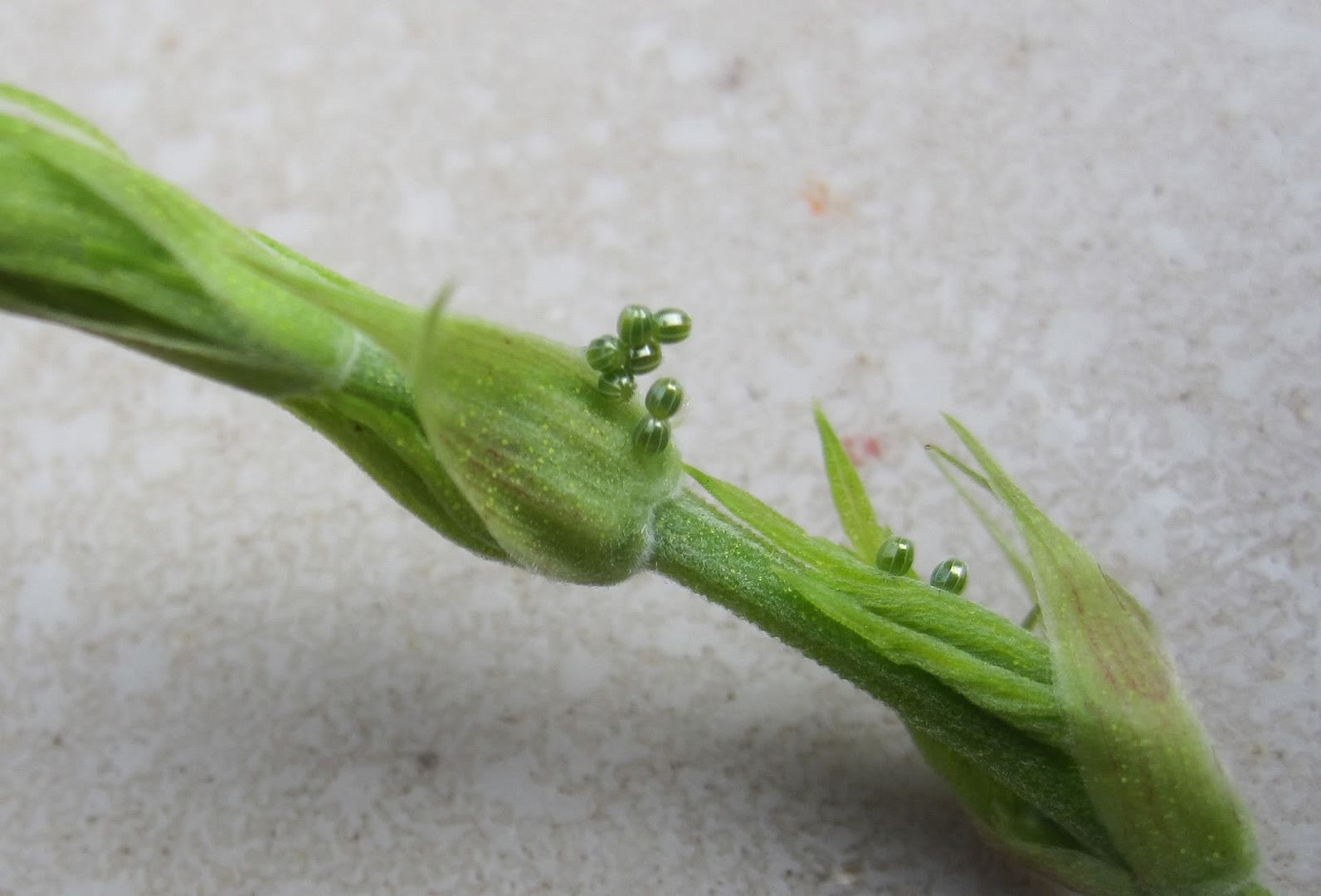 The larvae hatch and start eating right away.

1st instar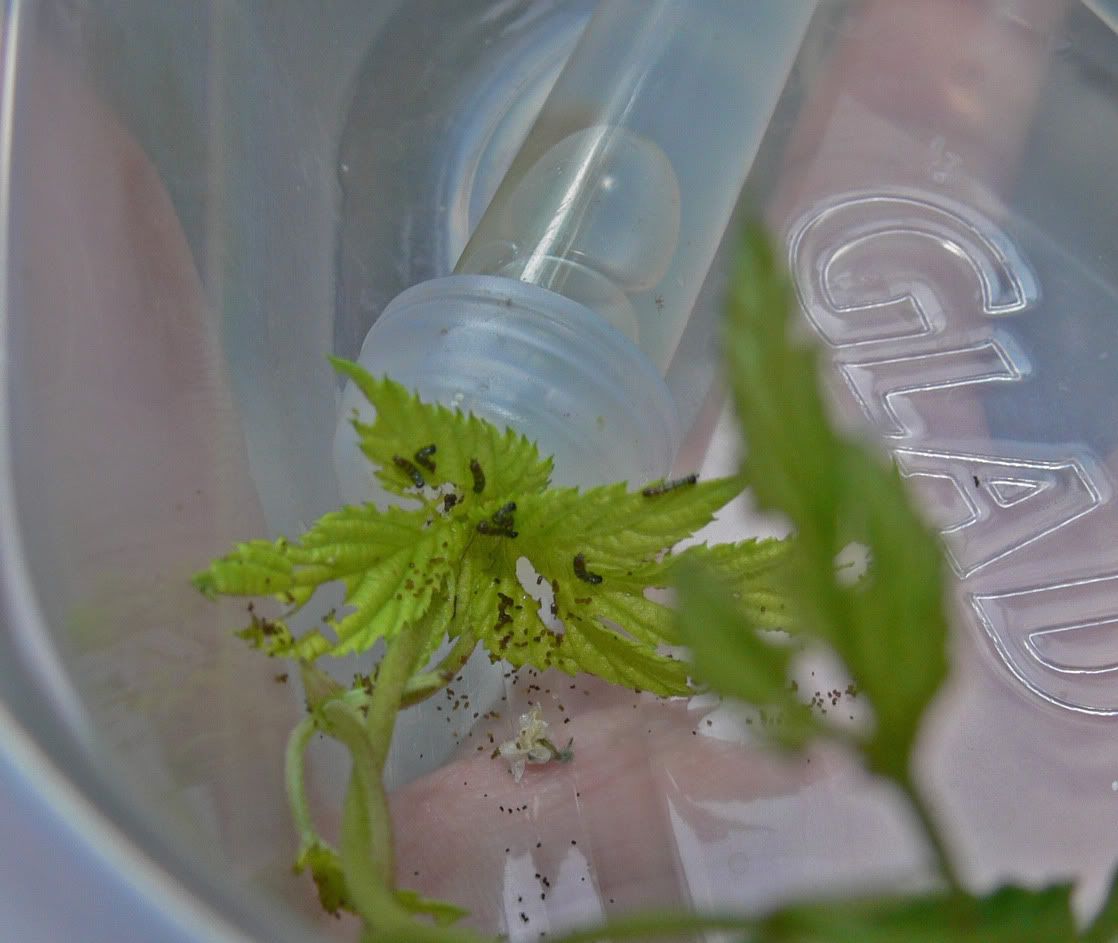 3rd instar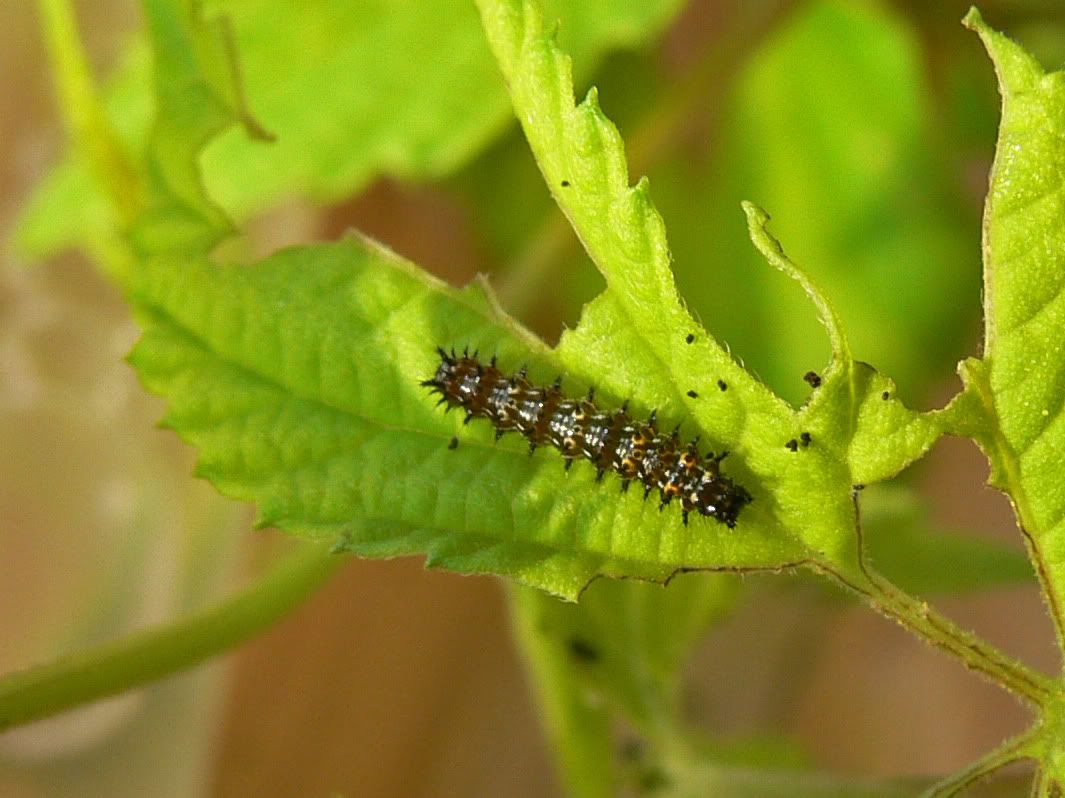 5th instar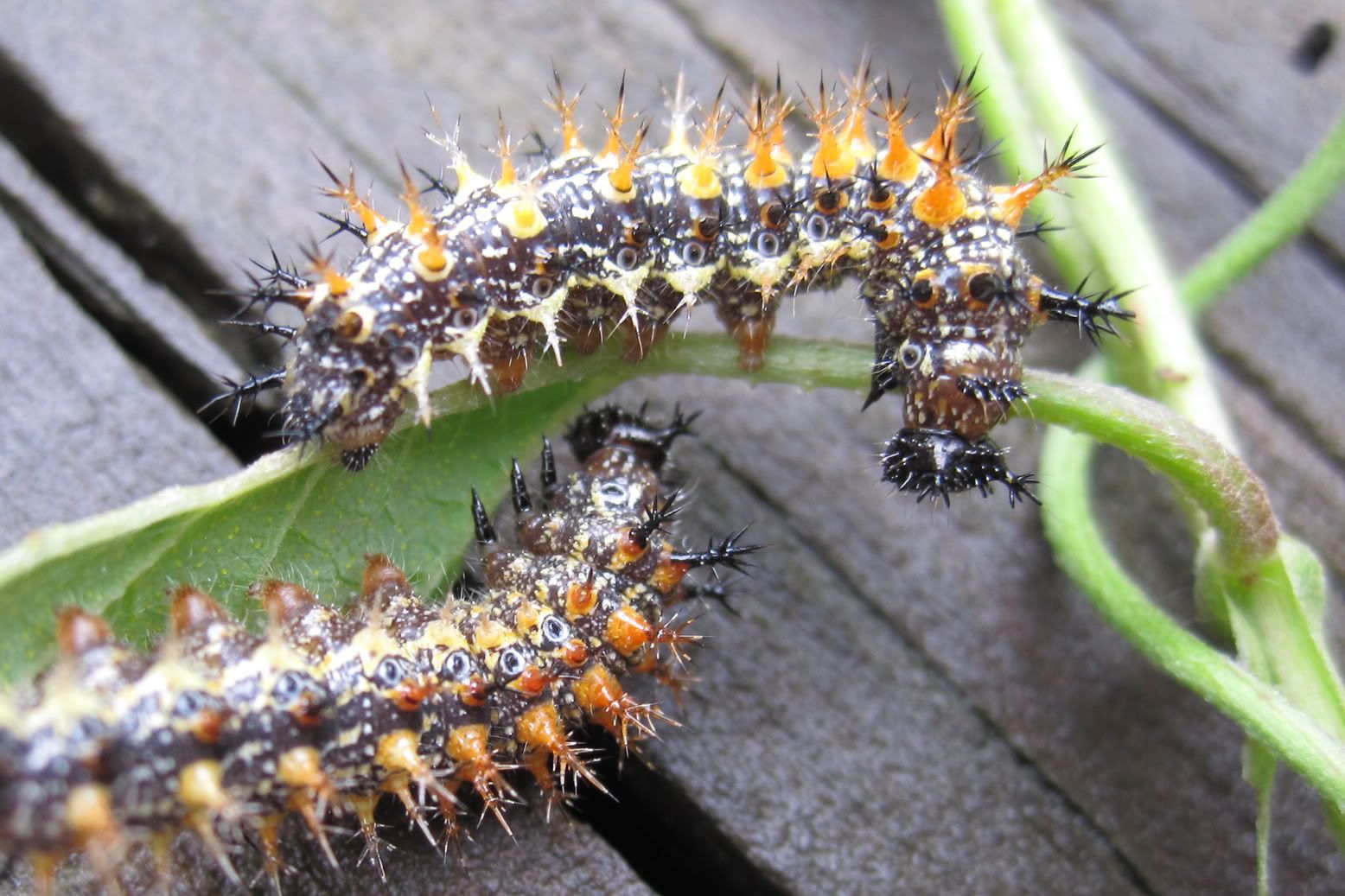 The pupae vary in color from brown to gray. The spikes on the abdominal casing are an identifying mark.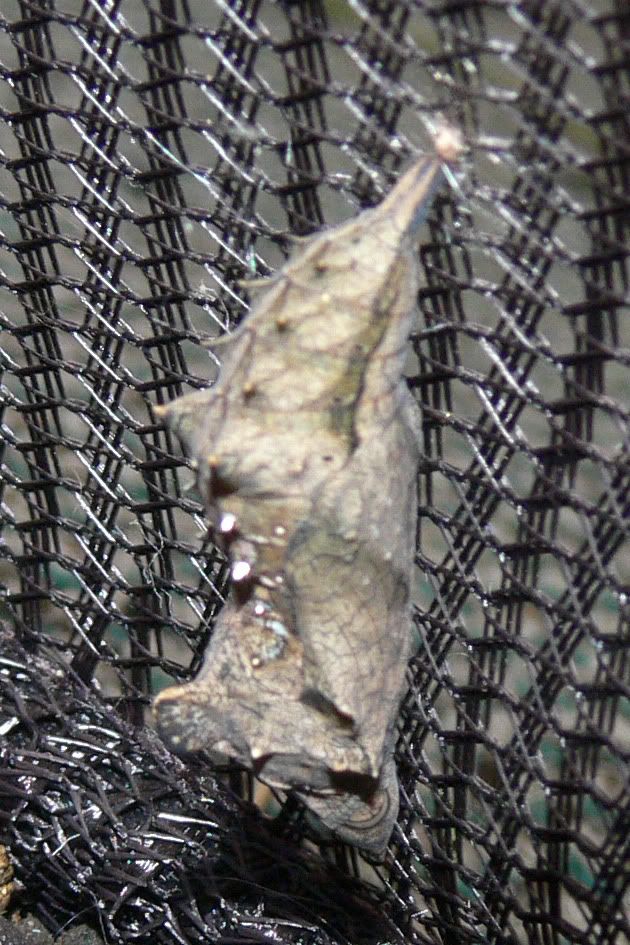 The black color on the hindwing is more common in the late summer brood.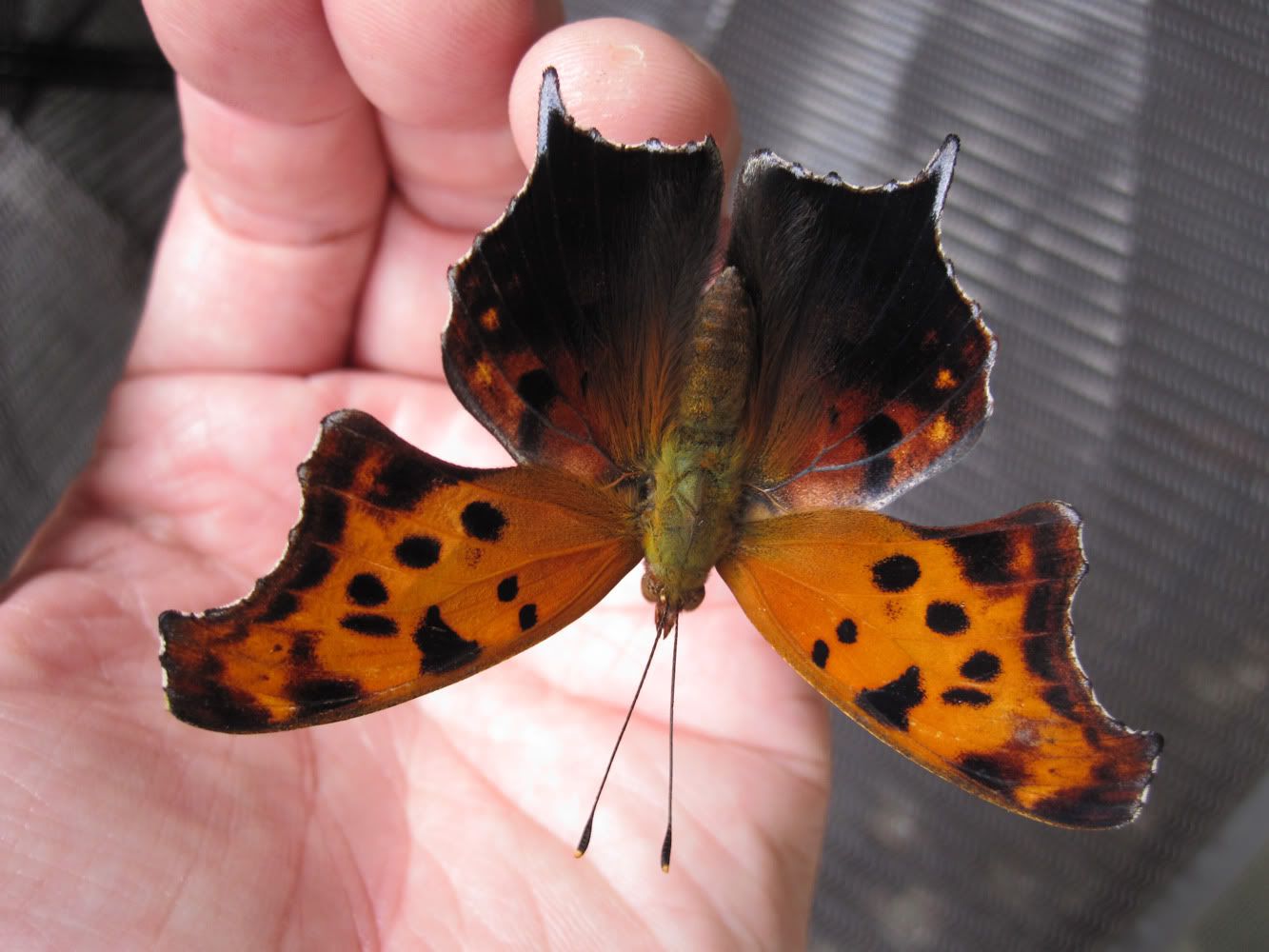 Individuals show one of two colors below, a rich brown or a gray. All of these individuals ate the same diet and came, apparently, from the same parents, so I cannot account for the color difference.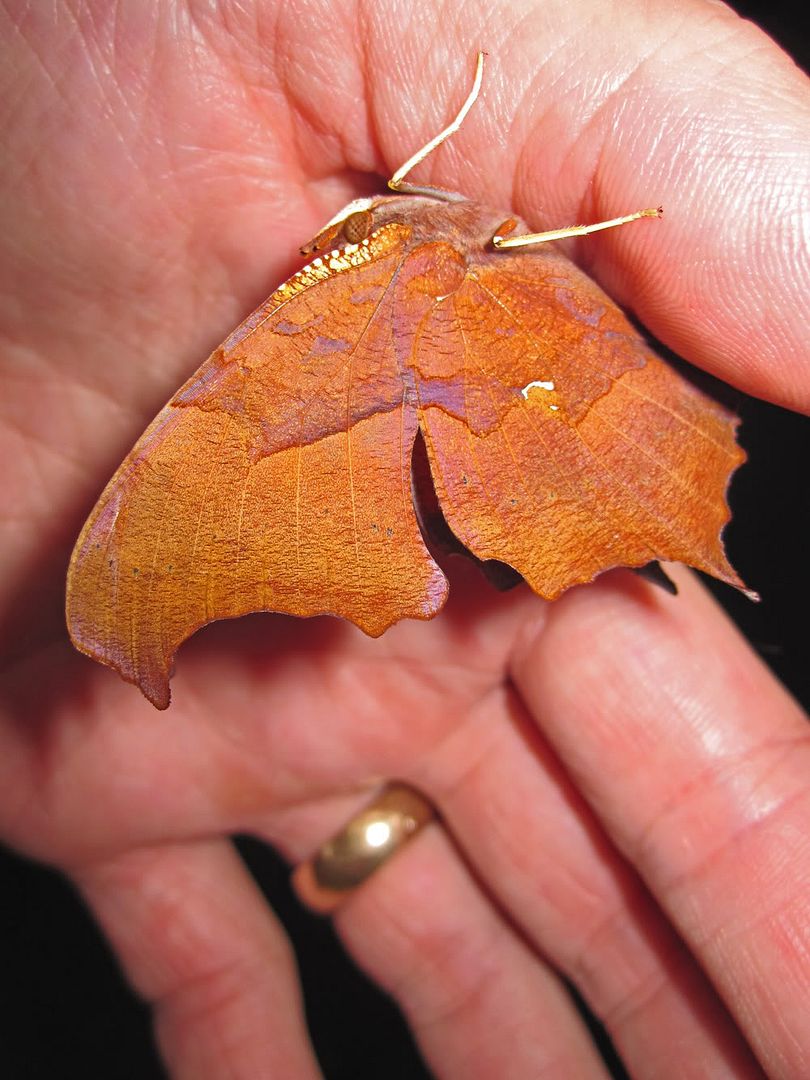 JRC